Channel Differences:
SINGLE CHANNEL
Business and customers engage through one channel.
MULTI-CHANNEL
Customers choose between channels based on preference.
CROSS-CHANNEL
Customers switch between channels for tasks or alternate engagement.
OMNI-CHANNEL
Seamless experience; no distinction between digital and physical experiences.
KEY FACTORS FOR A SUCCESSFUL OMNI-CHANNEL BUSINESS STRATEGY.
UNDERSTANDING THE OMNI-CHANNEL CUSTOMER UNDERSTAND OMNI-CHANNEL CUSTOMERS
Know their needs, preferences, pain points, and favored channels.
PAYMENT CHANNELS
Offer a variety of payment methods for diverse markets.
SMARTPHONE OPTIMIZATION
Ensure your strategy, website, and content are mobile-friendly.
CUSTOMER SERVICE & DATA MANAGEMENT
Provide seamless customer experiences across channels.
AGILE STRATEGY
Quickly adapt to changes in customer behavior.
CROSS-CHANNEL SECURITY
Implement robust security measures to protect customer information.
Omni-Channel System Example.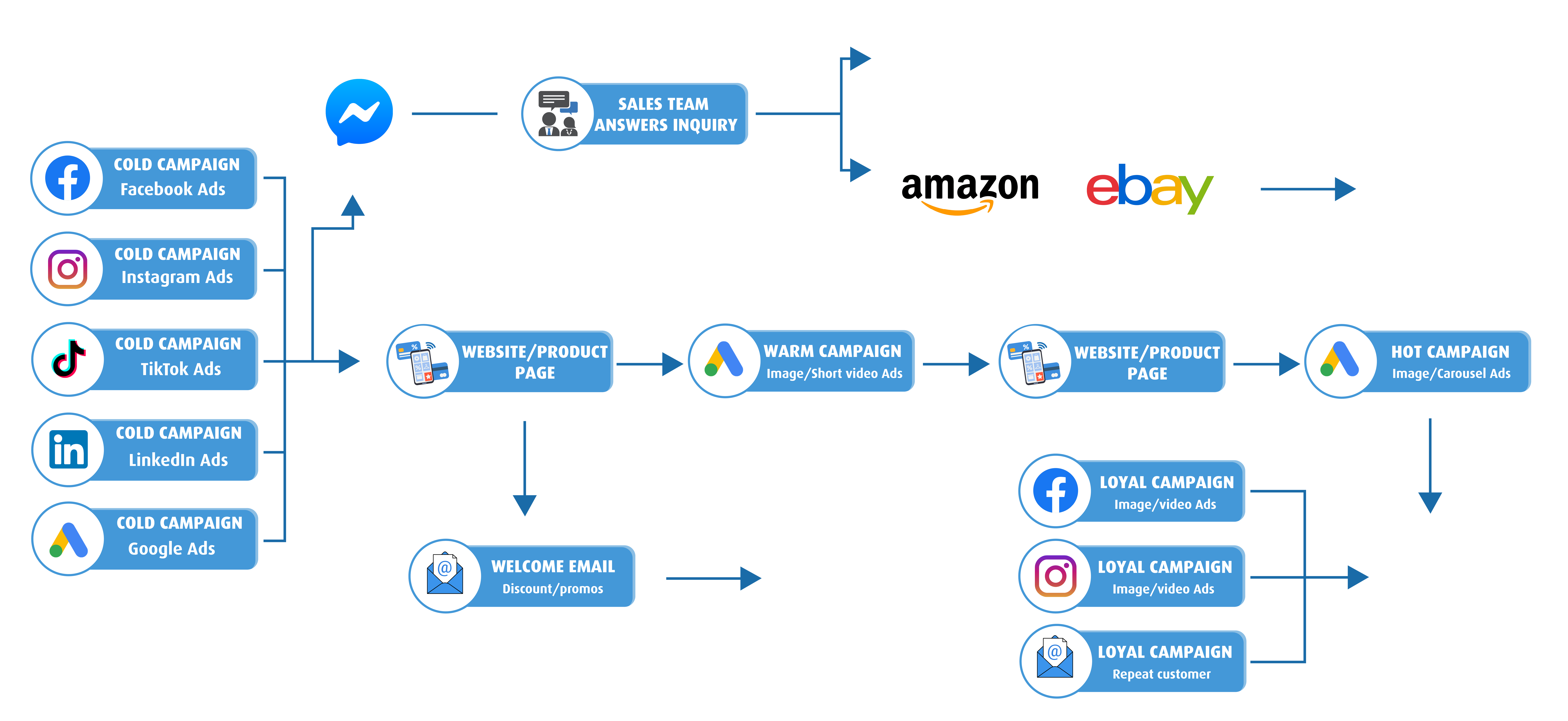 Are You Ready to
Skyrocket Your
Business? Let's
Elevate Your
Digital Marketing
Together!
SCHEDULE YOUR DISCOVERY CALL
Explore your vision and uncover how we can bring it to life.
CRAFT YOUR WINNING STRATEGY
Collaborate on audits, planning, and streamlined processes.
ACHIEVE YOUR GOALS TOGETHER
Partner with us to transform your objectives into reality.
Partner with us to drive growth, increase visibility, and maximize your return on investment.
Thank you for submitting the form!